Vanilla base muffin with lots of semi-sweet chocolate chips, then topped with a mixture of  cinnamon and sugar.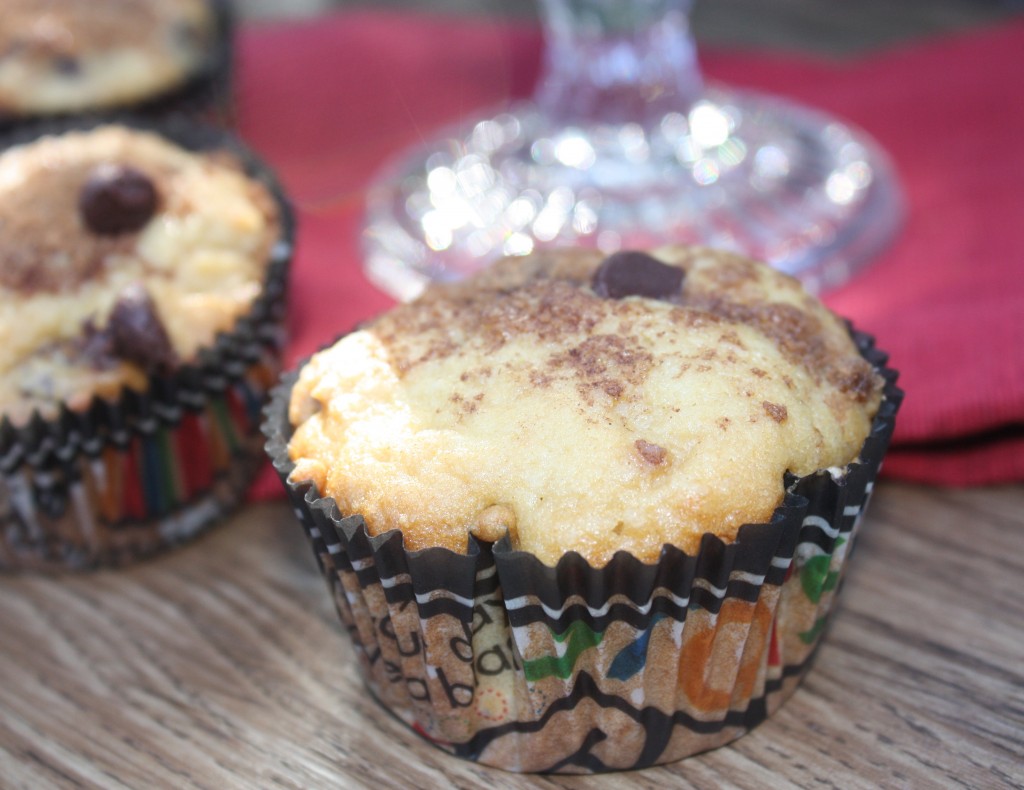 These Chocolate Chip Muffins got buried in draft mode on my blog. I made them the same time I made these Carrot Cake Muffins for a brunch I hosted during my daughter's graduation weekend back in May. Have you ever hosted a get together in house that itsn't yours? We rented a house near the graduation festivities for that weekend, and I don't know about you, but I feel totally lost in someone else's space! It's kind of like shopping in a grocery store you're not familiar with. I feel completely disoriented strolling up and down the isles, looking for items that end up being on the other side of the store! In this case, I was constantly opening and closing drawers and cabinets! I was so glad that I brought several prepared dishes and these muffins!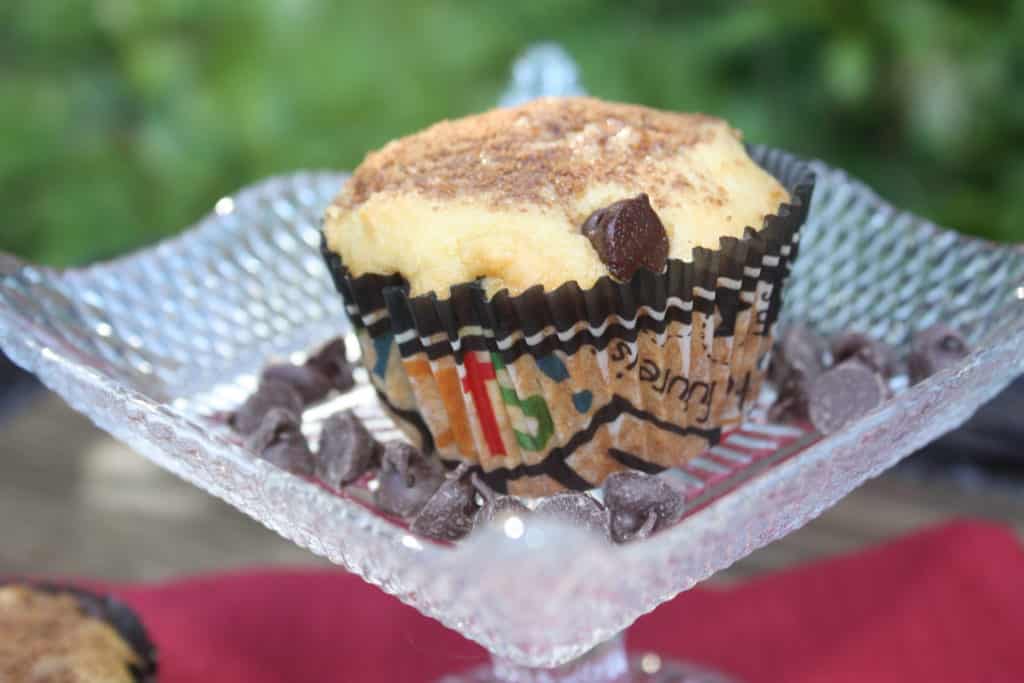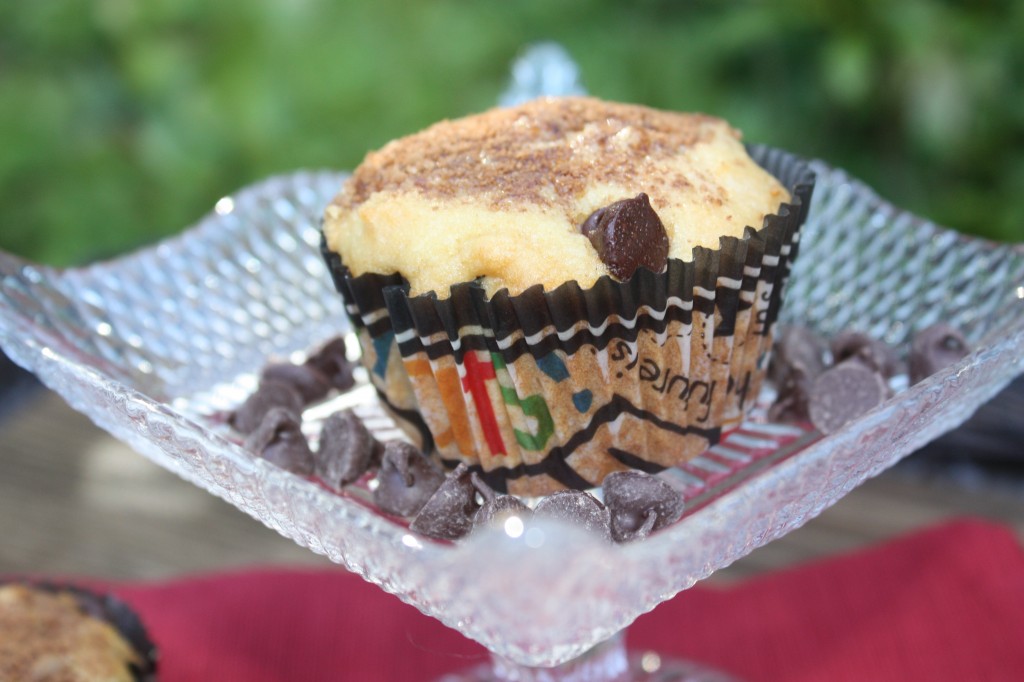 Ingredients
2 cups flour
1/3 cup brown sugar, packed
1/3 cup granulated sugar
2 teaspoons baking powder
1/2 teaspoon salt
2 eggs, lightly beaten
2/3 cup milk
1/4 cup butter, melted and cooled
1/4 cup Greek yogurt
1 1/2 teaspoons vanilla extract
1 1/2 cups semi-sweet chocolate chips (or 11 ounce bag)
TOPPING (optional)
2 Tablespoons brown sugar
1 teaspoon cinnamon
1/4 cup semi-sweet chocolate chips
Instructions
Pre-heat oven to 350 degrees and prepare muffin pan with liners or spray them with cooking spray.
In a medium sized bowl combine flour, baking powder and salt. Mix with a whisk and set aside.
In a separate bowl, cream butter and sugar together until light and fluffy. Add eggs one at a time until well incorporated. Mix in vanilla and yogurt.
Slowly add the flour mixture to the butter mixture, mixing until combined. Don't over mix. Add Chocolate chips.
Fill muffin cups about 2/3rd full. Top with about a teaspoon of cinnamon-sugar topping.
Cook for about 15-20 minutes.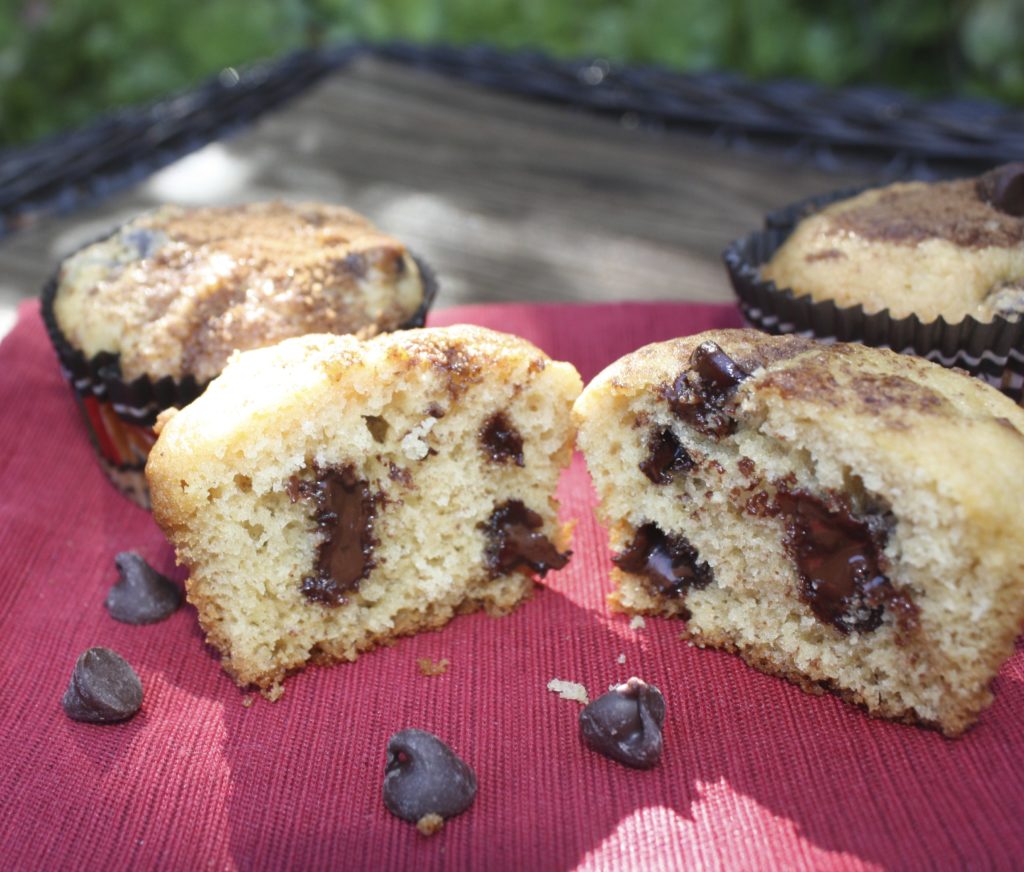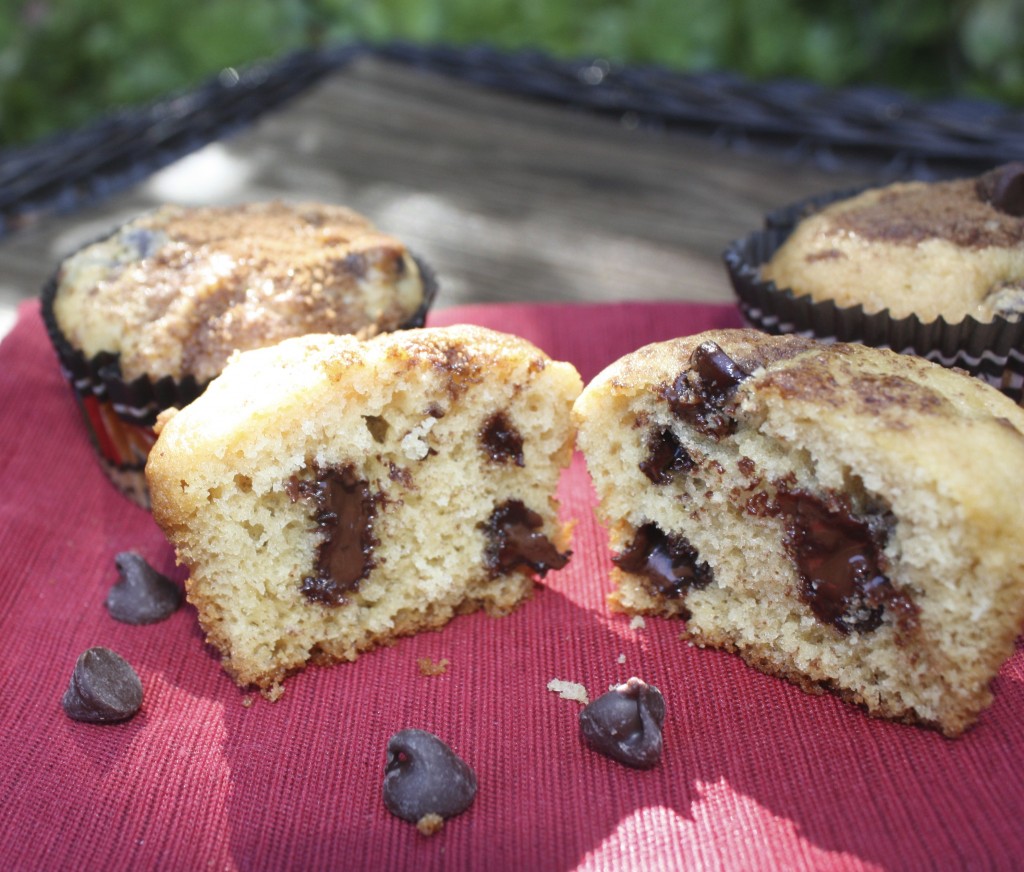 I made these again this past weekend for my mom, which reminded me that I haven't shared this on The Foodie Affair! Give them a try, won't you?!