A delicious stack of Oatmeal Banana Bread Pancakes for breakfast, brunch or a special birthday celebration!
I want this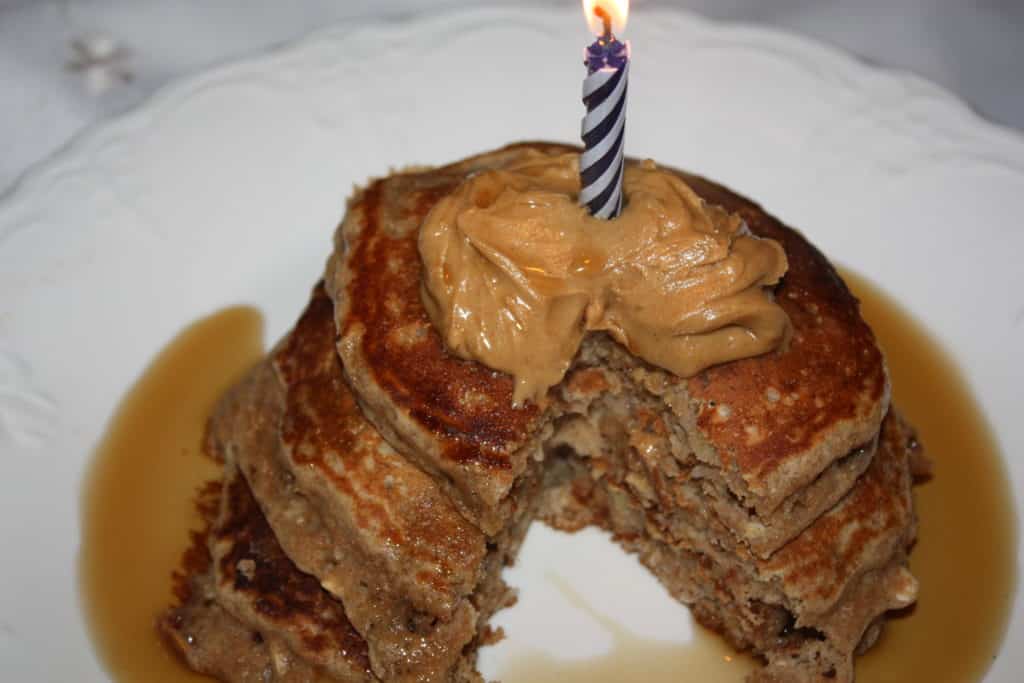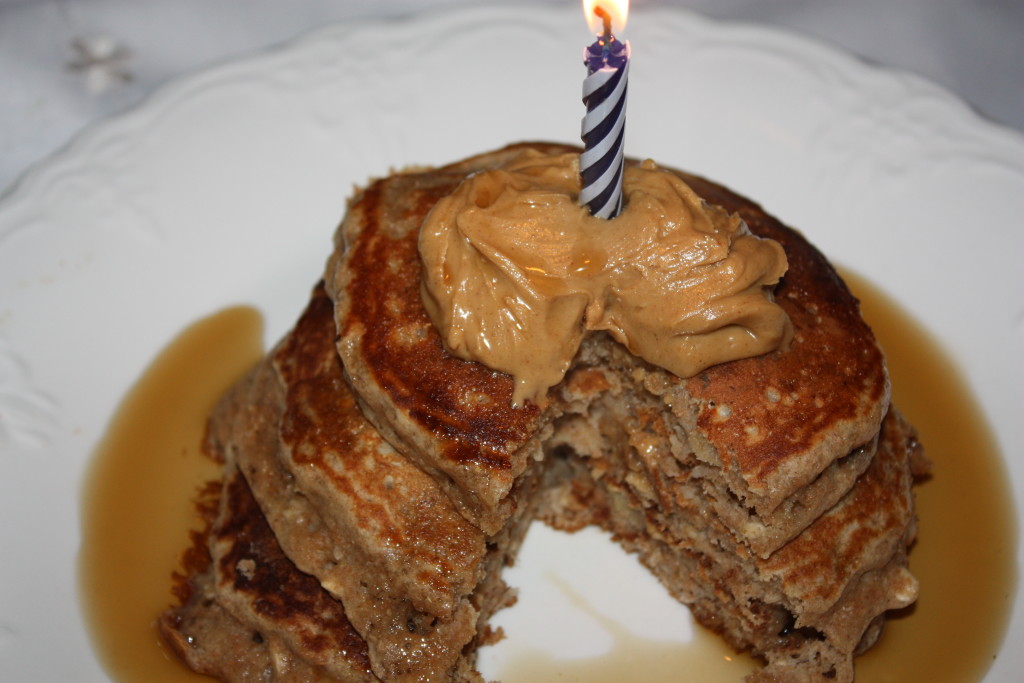 not this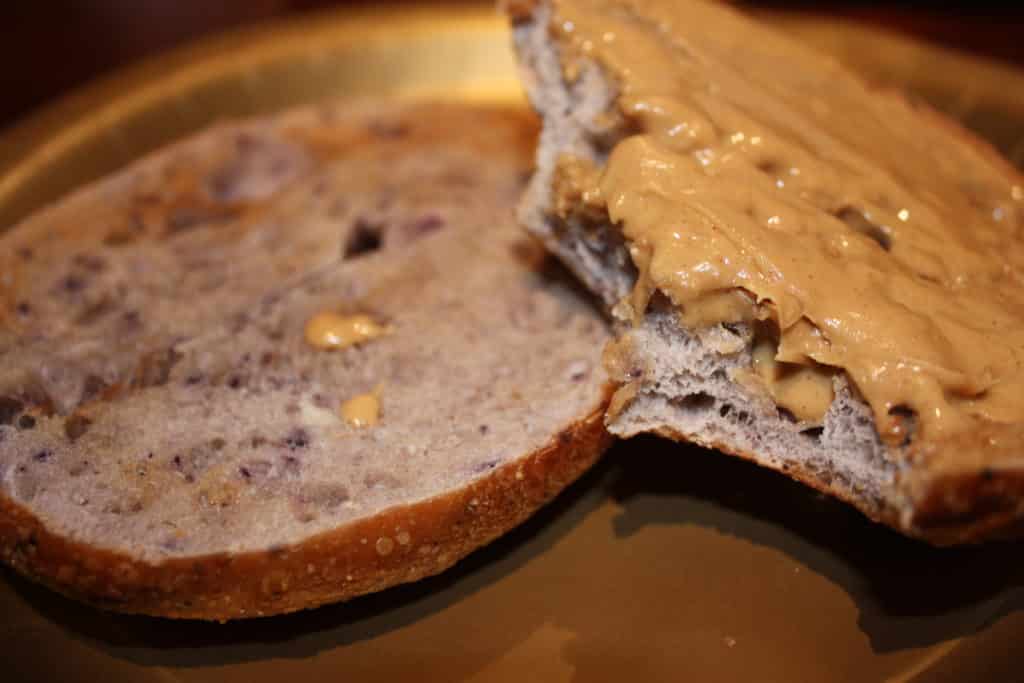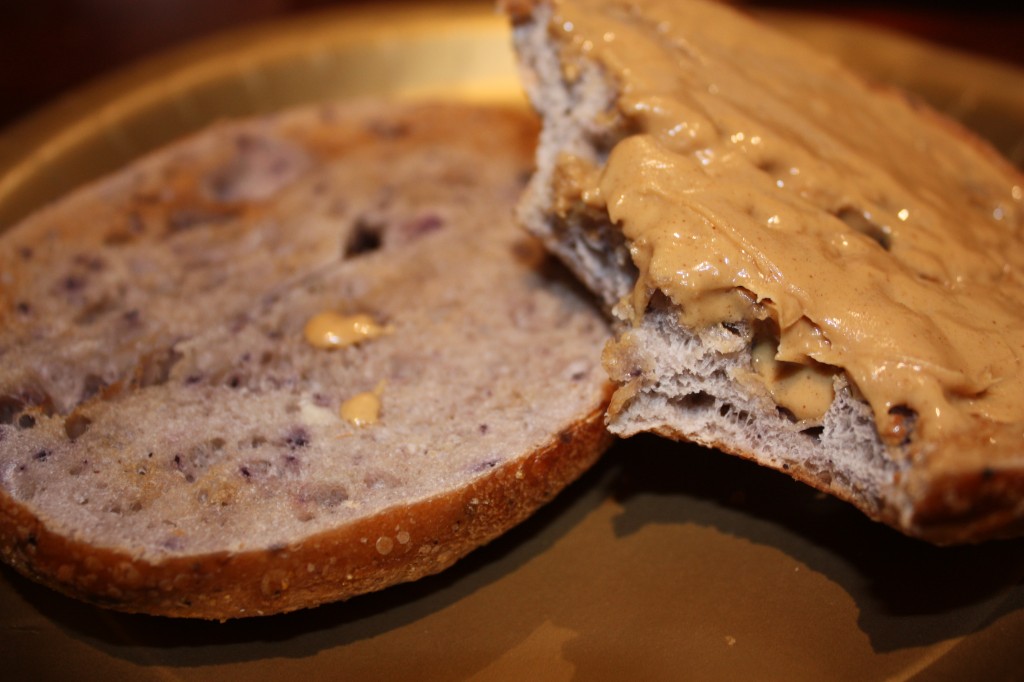 I miss my kitchen!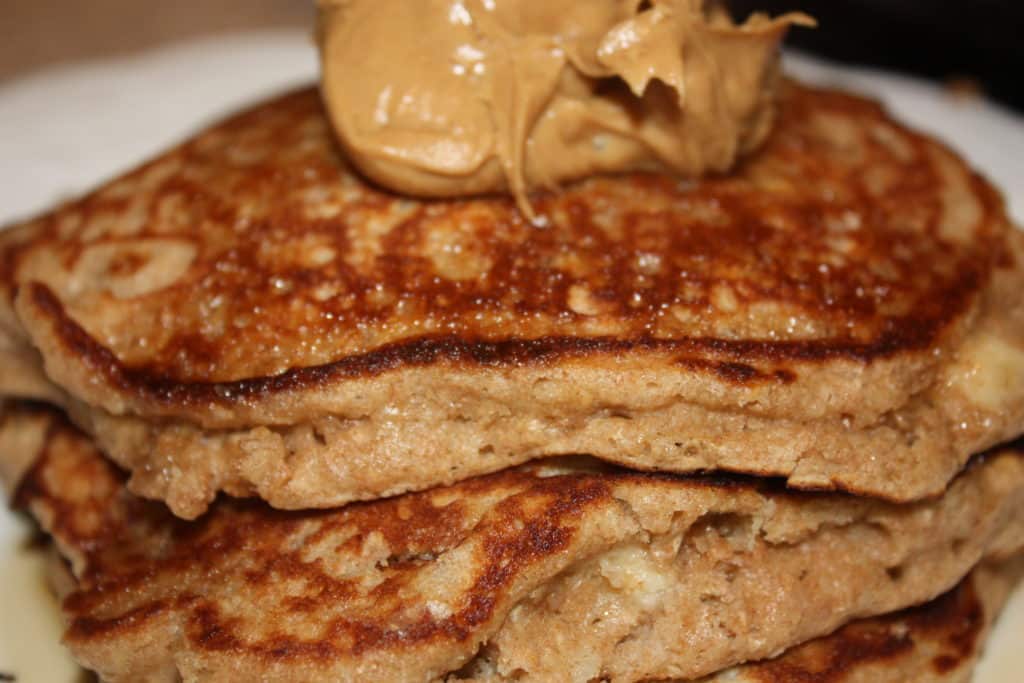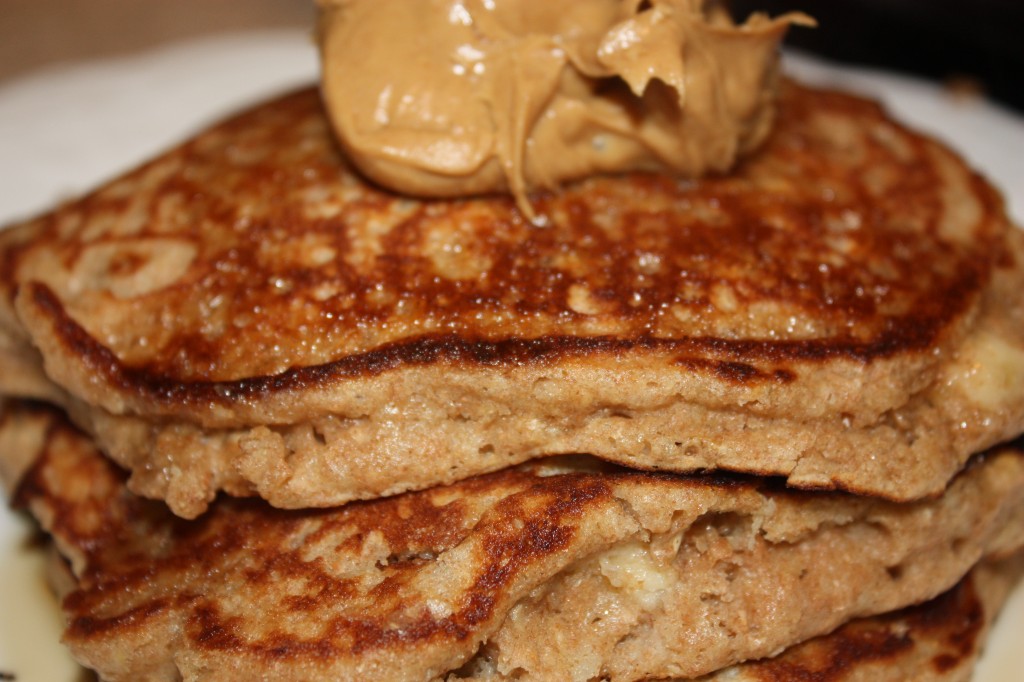 I'm reminiscing about the birthday pancakes I made for my husband a few weeks back.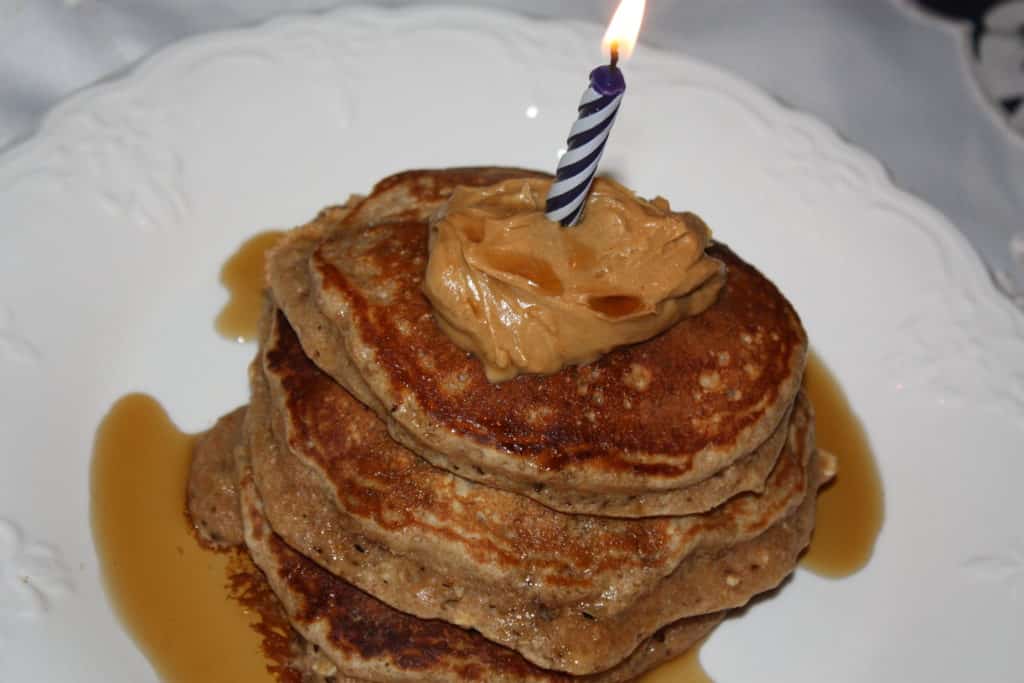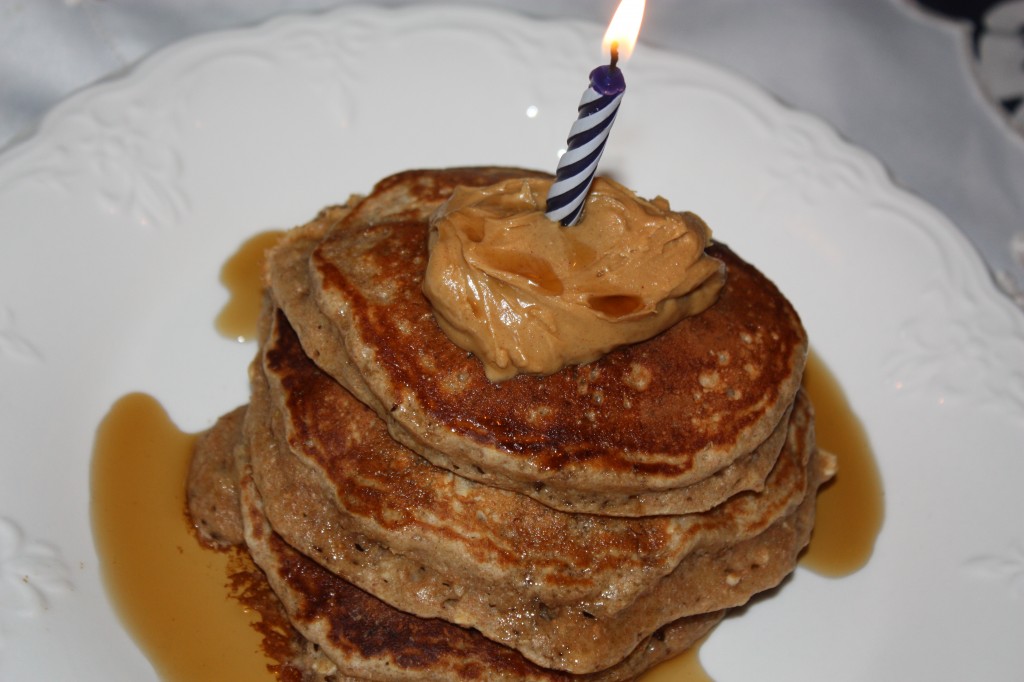 We had a busy morning that day. How I wish I could turn back the clock and be enjoying a bite of these Oatmeal Banana Bread Pancakes.
I saw these healthy pancakes from Amanda's blog, Once Upon a Recipe. The recipe is from Canadian Living, but it was Amanda's photos and generous  serving of peanut butter (my husband's favorite pancake topping) that encouraged me to try the recipe.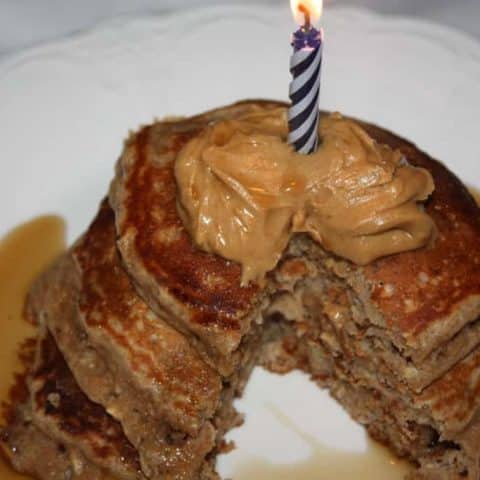 Oatmeal Banana Bread Pancakes
A hearty breakfast. Serve with a fruit topping or a big dollop of peanut butter!
Ingredients
1 1/2 cups all purpose flour
1/4 cup rolled oats (large flake)
1/4 cup brown sugar, packed
1 teaspoon baking powder
1/2 teaspoon baking soda
1/4 teaspoon salt
1 1/2 cups milk
2 eggs, beaten
2 ripe bananas, mashed
3 tablespoons butter, melted
2 teaspoons vanilla
oil, butter or cooking spray for griddle
Instructions
In a large bowl, whack together dry ingredients; flour, oats, sugar, baking powder, baking soda, and salt.
In a separate bowl whack together wed ingredients; milk, eggs, bananas, butter and vanilla. Pour over dry mixture and stir until almost smooth. Let sit for 10 minutes (this is where the fluffy magic happens 😉 )
Heat nonstick griddle or skillet to medium heat and add cooking spray, butter or oil to pan. Pour 1/3 cup of batter for each pancake and cook until bubbles break on top and underside is golden, Flip. Top with your favorite topping.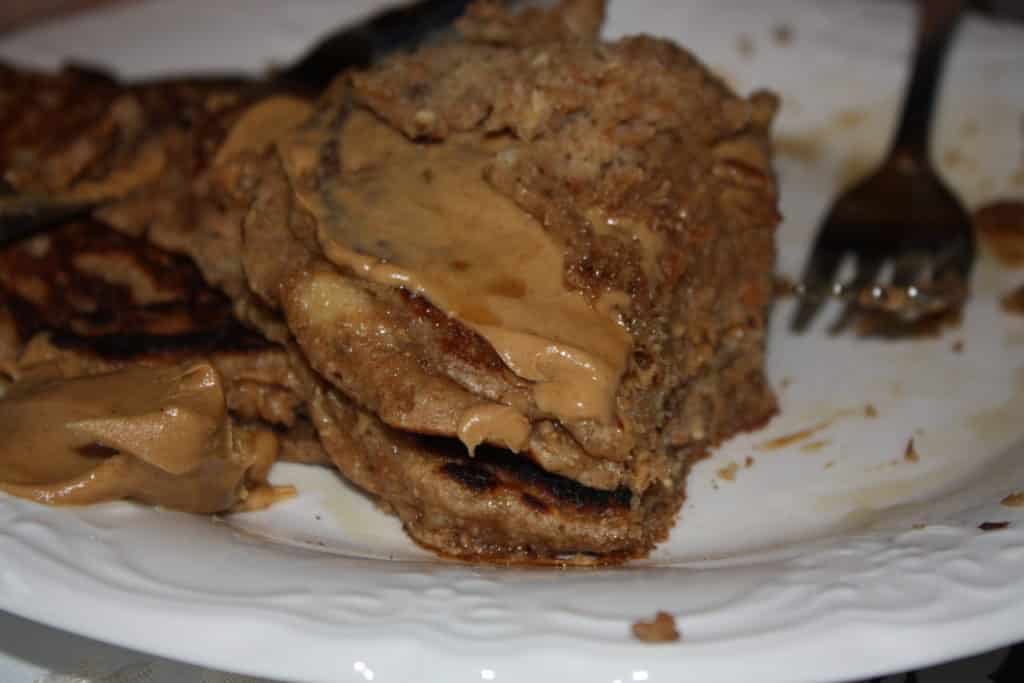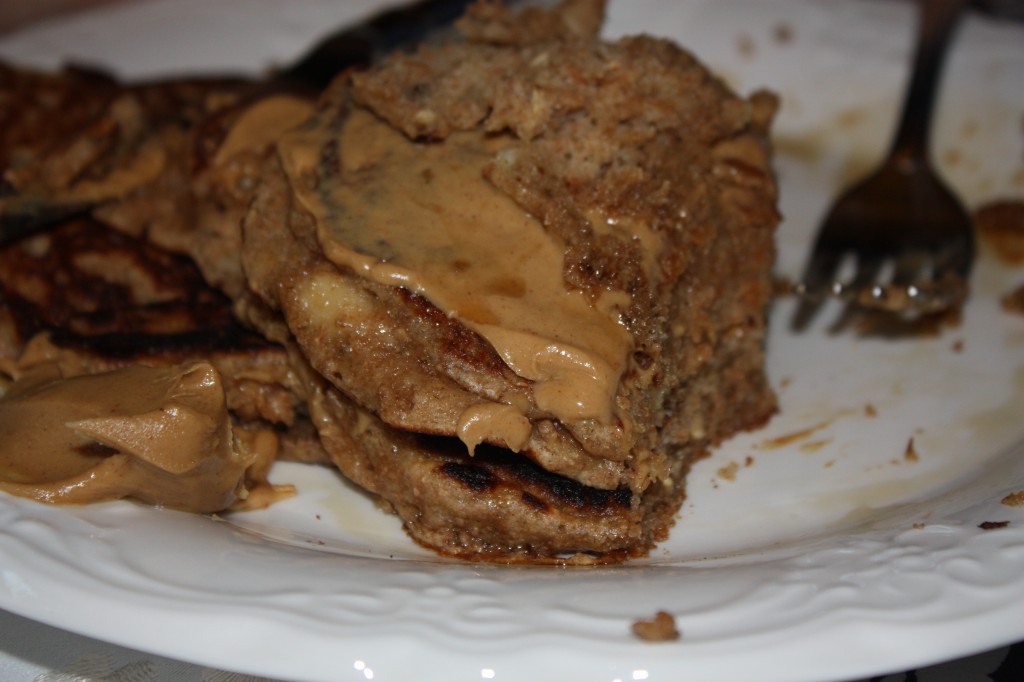 We are wishing we would have finished every bite of those pancakes!
I think my kitchen will be ready for action in a few days!  My recipe "must try" list is getting longer and longer!  Have a great weekend!