Happy Friday!
Every so often I get forwarded a "Happy Hour" cocktail recipe from my friend Scott.  We became good friends with Scott and his wife Charlotte during a Navy tour in Hawaii, and we were also were lucky enough to be in Europe at the same time. They were in Belgium and we were in Germany.
When our families lived in Hawaii we organized a lot of Aloha Fridays where the neighbors would rotate Happy Hour get togethers from house to house, week after week. I would say it was a summer tradition, but in Hawaii, it felt like summer year round, so I suppose it was a way of life!
So when Happy Hour gets mentioned, my thoughts take me back to Aloha Friday.  Memories of all the families that would meet up for drinks and pupus (hors d'oeuvre), the kids that ran around playing flashlight tag as the evening wore on, and our tasty drinks that got stronger and stronger. Great times, memories, and lots of fun.
When I saw the ratios of tequila in this recipe, my first reaction was whoa, that's going to be strong!  I stayed true to the recipe, and it didn't disappoint. The proportions are just right, although my hubby and I shared one serving.
 Watermelon Margaritas
Cut the flesh of a seedless watermelon into chunks. (get a 4 pounder)
In a blender put 1 cup of the chunks and liquefy. Run a wedge of lime around the rim of a glass and dip in salt.
For each serving fill a cocktail shaker with ice and add;
½ cup watermelon juice
¼ cup sweetened lime juice
2 shots of tequila
 1 shot of triple sec.
Shake and pour into glass.  Garnish with lime.
Cheers!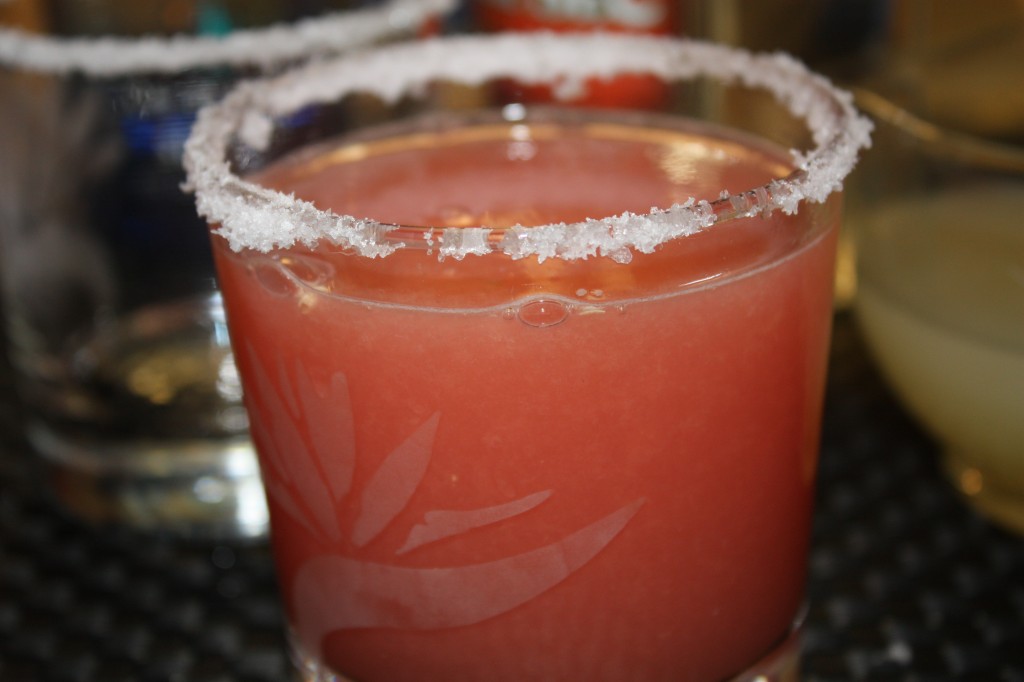 Almost ready, where's the lime?! Prepare your glass salt or you can use sugar. Both delicious!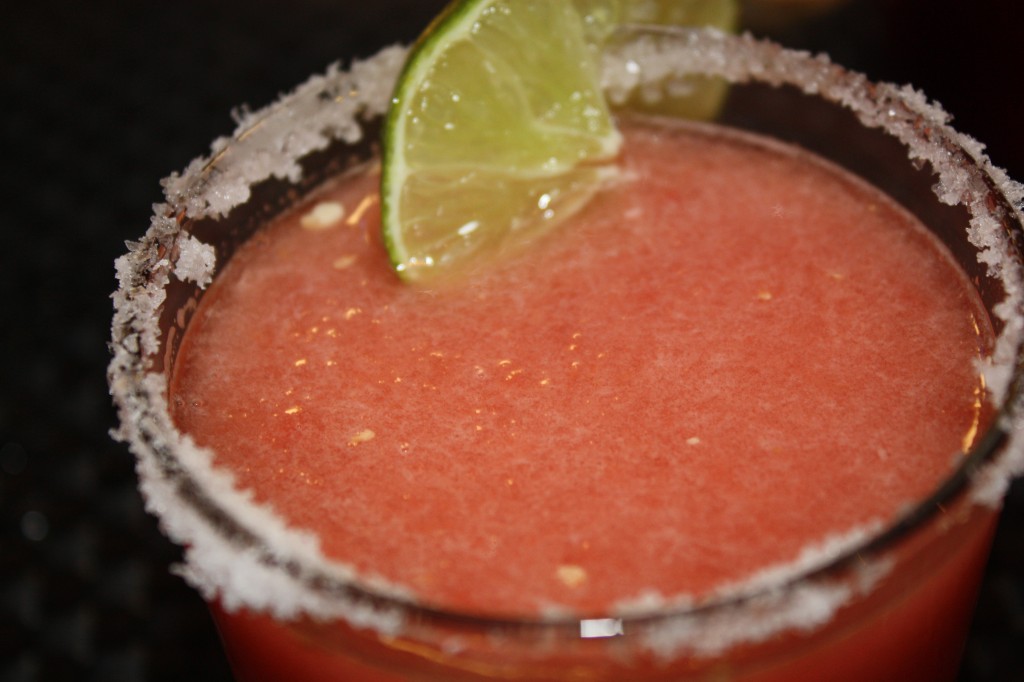 Now it's ready!  Share.  It tastes better!
Awww, time to pack. We are getting ready to send my son to the University of Hawaii.  So excited for him, but will miss his jokes and laughter as well as his midnight rummage through the refrigerator for snacks!

Aloha friends!!
~Sandra